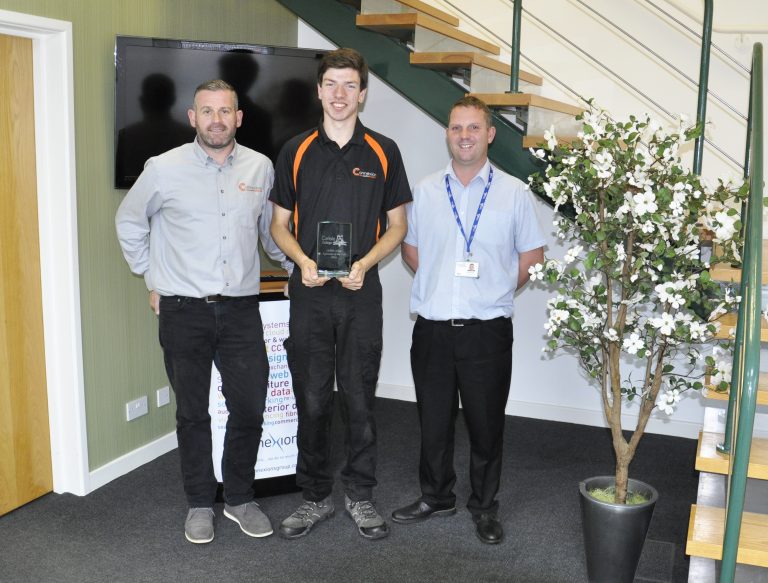 Connexions are looking to take on an additional 3 more apprentices this year. Download our application form from here if you are interested in applying.
Nathaniel is currently working through his Apprenticeship in Electrical Services and has impressed both us and the college in his first year.
The awards were presented by Daniel Dodd of Carlisle College and Craig Tunstall, Technical Director of Connexions.
Well done Nathaniel!